Post by Raizer on Aug 31, 2015 3:20:05 GMT -5
These posts are pretty much copied from another forum I frequent, where I've named this "The Aliexpress Special" as it's on a limited budget and yeah theres lots of cheap bits on there!
So starting from the beginning:
A couple of weeks back I came across a pretty damn tidy 2004 SJ50 languishing behind the local Honda shop, was told the carb was stuffed but if I wanted a project it was mine for a very low sum.
Dusty, but otherwise tidy
Turned out it was just a simple plastic piece in the throttle slide had had the top snapped off, which meant that the throttle wouldn't open at all.
Ordered the part from Suzuki and decided to see if I could MacGyver up something to get it running while I waited for it to come from Japan.
Didn't think to take a pic of the repair, but imagine a loop of .8 mig wire on the top of that plastic bit.
Put it back together replacing the spring and oring I'd discovered had been lost and the scoot then fired straight up and idled awesome.
Wouldn't run at all past half throttle with me on it though, was leaning out hard!
Raising the carb needle 2 notches almost solved it, but it was still sometimes mucking around once hot and smelling rather hot.
The spout off a $2 flexible funnel sorted that out
There is a intake behind the front wheel which directs air through that tube and over the engine.
Still waiting to be fitted, the mig wire works fine haha
Chucked a new battery in and some rego and job's a good'un
It was at this point I had to relinquish the SJ over to my partner Sandy, but as I'd been riding it around a few days I'd caught the bug so decided I had to have one myself!!
Asked around a few places locally, but haven't found much more than a Passola needing a coil "at least" and a crashed Jog -I may still buy both to combine.
So I turned to trademe (NZ auction site), where I came across a complete Sepia ZZ being offered as a parts bike, which I snapped up as I was thinking it can't be that bad...
Note the "spoiler" instead of a carrier rack and the high stop light Suzuki was so proud of they emblazoned the front with a sticker telling you about it haha
I mentioned it in the chat thread the other day to see if any one would be able to get it at least closer to Gisborne from Tauranga and if VG would be keen to store it a couple days if I could at least get it to Whakatane.
As it turned out he was going to Tauranga a few days later (Friday just gone) and would be able to pick it up for me as well as store it!
Sounds like it was an "interesting" area to pick it up from too.
So yeah BIG thanks to VG for picking it up!
Also while talking to VG about picking up the ZZ, he mentioned that he had the bones of a scooter that he may sell, so a deal was made and I added this beast of a AZ50 to my collection
It's got AN125 Burgman suspension front and rear, a good engine and a live rego, so once I figure out the wiring it'll be a goer.
At this point the plan in my head was to put the engine/suspension/plate onto the ZZ and the ZZ front end onto Sandy's SJ, had thoughts of a simple swap taking a couple of hours max, more on this soon...
Today's effort = 399.9k round trip to go pick them up
Fairly lightweight trailer, but my Altezza still didn't like towing it uphill.
Got the scoots back to Gisborne with no issues, unloaded them into the shed and even though I really wanted to go home and eat I just had to have a bit of a play.
Well it turns out that my plan up there isn't going to work quite as I had imagined, as it turns out Suzuki decided to change things up a bit with the AZ50, the 2 bikes have completely different frames and engine mount locations, no chance at all of bolting the AZ engine into the ZZ :doubt:
Figured in that case I might as well try to just get the ZZ going, hooked up a battery, flicked the key on, pulled the brake and pushed the starter = nothing.
Fitted the kick start which ominously was in the helmet hole and tried to kick it over, nothing, no engagement, grabbed the fan and tried to turn it by hand, it locks up every turn and clunks a lot, no sign of compression and a metallic jingly rattle from the variator side...I do believe it's dead!
Also the brake disk is bent, and the front wheel has a ton of play, so might not even be able to use the front end on the SJ.
The plan now = 2000 Suzuki AZ50 ZZ Frankenscooter/Aliexpress special!
Think naked Honda Ruckus style like VG had started doing, but with the finest (read cheapest) LED lights, air filter, exhaust and anything else that catches my eye that Aliexpress can provide!
And with me attempting to wire it all up results should be hilarious! Also as I don't have a welder there is likely going to be a LOT of cable ties and creative bolt on bits involved...
Hopefully I'll be able to salvage at least some bits off of the ZZ to use on it.
Check back tomorrow for progress and what I find when I start stripping the ZZ.
For those of you that made it through my rambling attempt at a build thread have a gold star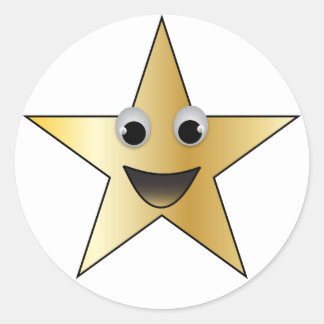 Today has been a day of fails, wins and then more fails!
Cleared and covered my bench this morning ready to crack into things
Started by mostly stripping the ZZ down, labelling the loom etc as I went
Turns out the starter does work, the wire is brittle and had snapped by the button. The starter motor from the ZZ doesn't engage on either engine though and the AZ50 one was blanked off. Edit: the bendix is missing from the ZZ starter...
Didn't take much investigating to find what had stopped the ZZ
Turns over nicely by hand now, and has good compression.
Had a go at deciphering the striped down engine only wiring loom that came with the AZ, managed to get spark but only with a battery hooked up, so gave it a squirt of either
I then proceeded to stuff it up trying to get spark without a battery and I believe I have killed the CDI unit or possibly/less likely the coil
The ZZ doesn't have a CDI type ignition system either so I can't rob it for one.
Using a mates Fluke meter we have figured it is still putting out voltage from both the stator wires that it should be, so at least I haven't fried that!
Tried the ZZ exhaust for a free temporary solution, it's going to need to be cut and modded to fit, but a couple of inches of tube and removal of half it's bracket should sort it.
As it sits now.
Am really racking my brain on what to do with the frame, as while the fuel tank VG has made for it is neat, it's just too small for what I want to do, and I'm also thinking of trying to find an oil pump for it to go back to selfmix.
So thats where I am up to at this point in time, I have managed to borrow a Mig welder from tomorrow which should help a lot!