Post by oldgeek on Sept 26, 2020 20:25:50 GMT -5
I have started this thread to document my experiences as I attempt to learn to TIG weld. Ultimately my goal is to be able to TIG weld aluminum. I have always been interested in welding and even tried to learn to stick weld long ago but I never really got the knack of it. Eventually MIG welding arrived and I gave it a try. I learned fairly easily to weld with a MIG welder, not really great but good enough for general stuff. IMO Mig welding is easy for most anyone to pick up, and the machines are really cheap now-days.
However TIG welding seems to me like a totally different animal. In most cases you have to get both hands, a foot and your eyes to work together in harmony to TIG weld. It's not going to be easy for me to learn, but I am going to give it my best effort.
My first task was to select a TIG welding machine to purchase. It would have been nice to get a major name brand machine made in America but 3-5K is not in my budget. I did some research, listened to recommendations, read MANY reviews and watched a ton of videos before settling on a TIG machine made in China from PrimeWeld, the TIG225ACDCP for $800 from Amazon. Besides the machine, I needed an Agrgon tank, a decent welding helmet, TIG gloves, consumables for the torch, filler rods, a welding table and something to practice welding on. All of that stuff set me back almost $700 That is $1500 before I can even get started! Everything arrived here inside of a week, so I put it all together and finally got to try it out today.
I have been watching a lot of how to videos, so everything went well. I ran a few welds without filler rod to get acquainted with everything and then added some filler rod to a few welds. I felt pretty good about my first attempts.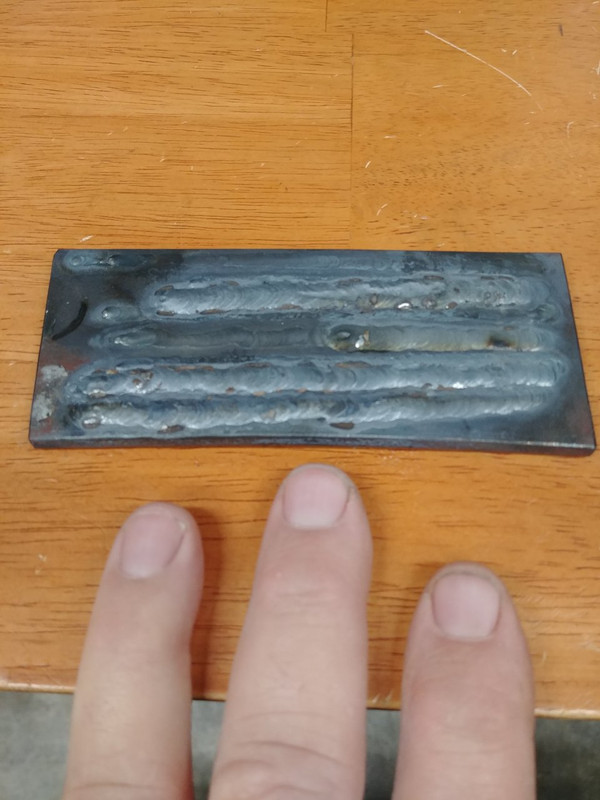 I took a break to look at something for my daughter, so I shut the machine off and stepped outside. I returned 20 min later, turned the machine back on and sat down to practice some more. The moment I hit the pedal to fire the arc, the machine went dark. The power switch/breaker on the back of the machine was still in the ON position but my 30 amp circuit breaker at the panel was tripped. I gave everything a quick check and reset the breaker. The machine was still dark

I verified voltage at the outlet, and waited 10 min or so but never could get the machine to turn back on.
I am not really worried, the machine has a 3 year warranty and they pay shipping both ways. I called the provided telephone # "available 7 days a week" and got a voice mail box, so I left my name and # and a brief message. To my surprise about 30 min later I got a call back from them. I told him what happened and he was genuinely sorry and said they would express ship me a NEW welder out Monday and dont worry about sending the other one back.
I offered to open it up and take a look inside to make some basic checks, he said whatever you want to do, you will NOT void your warranty and if you figure out which board is bad we will send it to you free, then you will have 2 welders.
So this evening I took out the 30 or so screws that hold the case together and took a look. My main objective was to see if the power switch/breaker was passing power through it. It was fine, so a visual inspection was in order and I am telling you they have a lot crammed into that big case! I swear, on the inside, everything from China looks like it is a one off prototype.

Nothing looked fried, and nothing smelled fried, so I followed the mains wires to the power supply input. I had power there, so I moved the meter leads to the main DC output of the supply and I had 0 volts. There is no type of enable switch on the welder anywhere, just the breaker to turn it on so I am pretty confident the power supply board is the problem. I called the cust service # back and the same guy answered. He asked me to send him a picture of the board and he would get it right out, but that they were still going to send a new welder.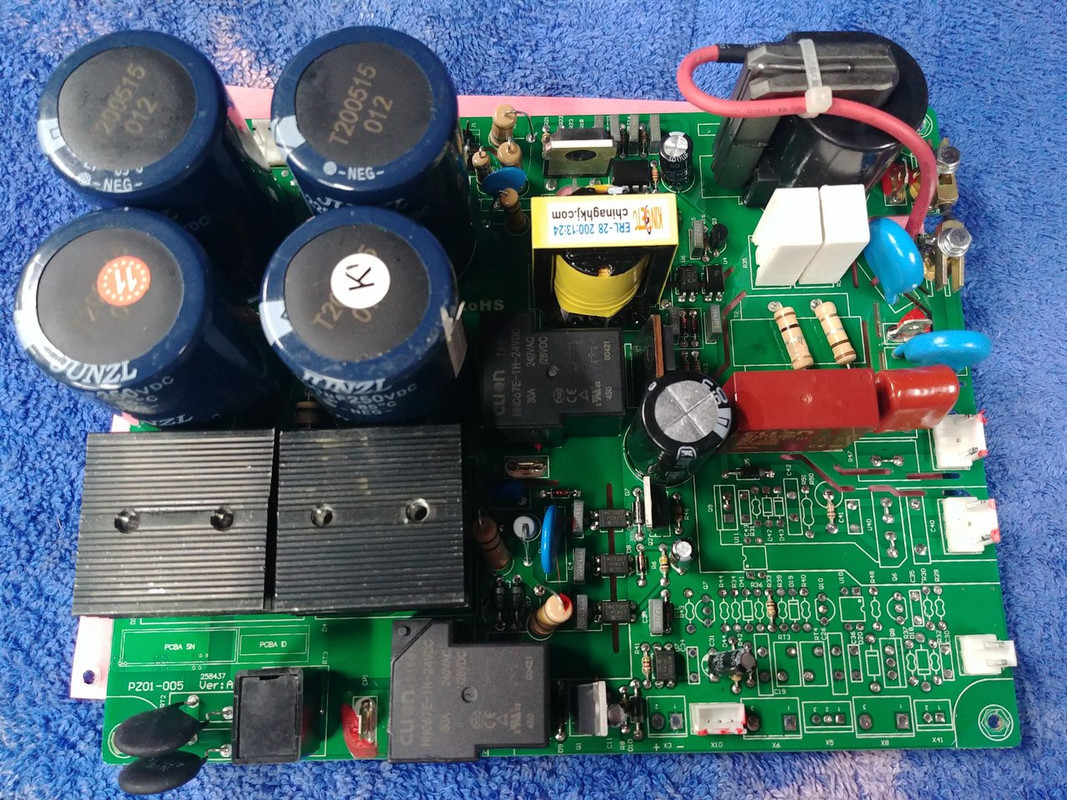 I am not really complaining, but I hope this is not a taste of things to come with this welder. I don't need or want two welders, just one that works when I want to use it. That's where I am with this journey, sorry for the long post.