Post by pinkscoot on Apr 30, 2019 12:05:15 GMT -5
When I sold JWHood the Elite I picked up it was because I knew this project was coming down the road and I needed the room for it. here is its story.
A couple of years ago a co-worker offered me her Red ET4 150 that had been stolen from her back yard and dumped in her neighbors yard. I figured a free vespa was worth the time. When I got there she told me she changed her mind and wanted to keep it and have me fix it up. I was reluctant at that time, I had no Vespa experience and wasn't going to practice on her scooter. I gave her a cost of $950 to make it whole or I would buy it for $500. It then sat in my garage for 4 months while she decided. Finally she decided to go the insurance route and get it fixed else where. Meanwhile she was let go and I rarely saw her. About 2 months ago she offered it to me for $400 and I decided to go for it. I knew it was worth easily $1500-$1800 because of the condition. All that was damaged was the glove box and ignition key. Here are pictures of how it looks. The body is dirty but no dents or bruises: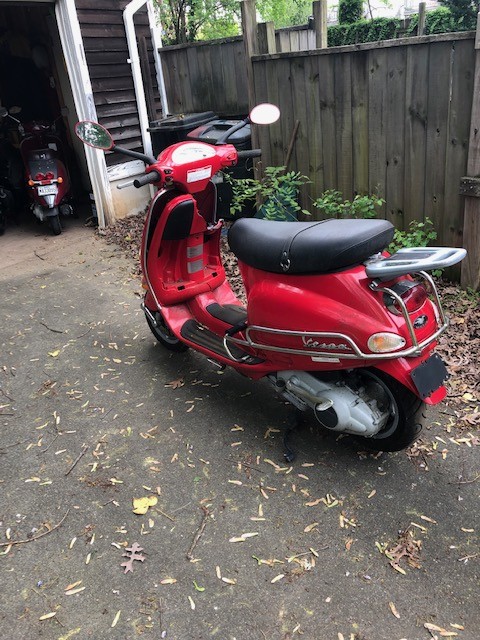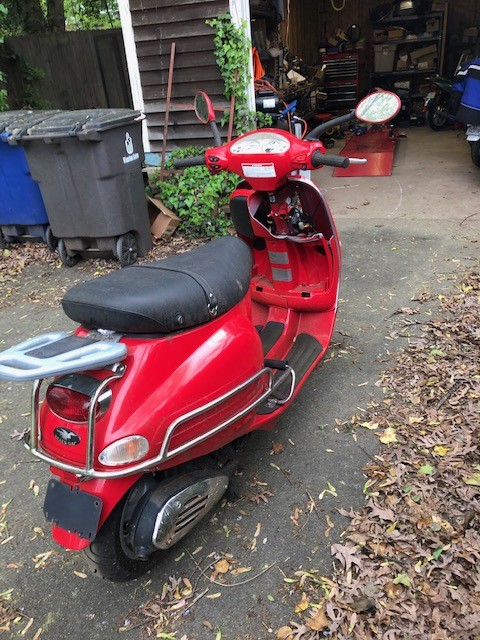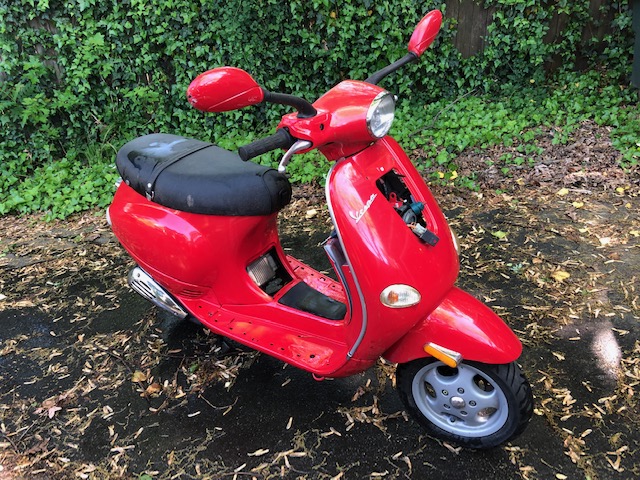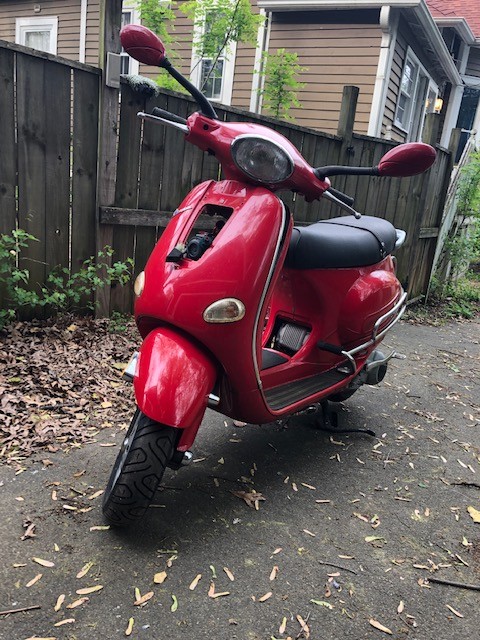 It has some extra chrome guards that are nice. I started getting into it. Changed all of the fluids and filters. When I got to the gear box I found this: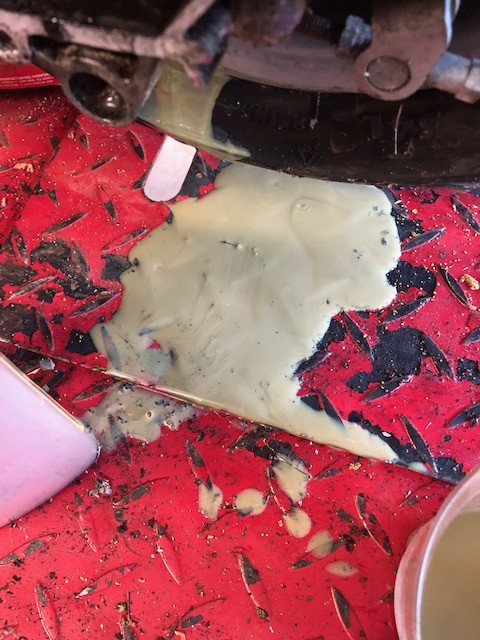 It looks like sludge of some sort. Before I changed it I spun the wheel and heard this:
I put fresh gear oil in and it sounded a little better but when I checked the level it still had sludge on the dip stick. I'm guessing I need to flush it or open it up and clean it.
I then tried to start it and nothing, it was a no spark situation. I checked all of the wiring, good ground, no shorts and continuity on all of the lines. The key she had was the blue one and looked to be in bad shape so I bought a CDI that didn't use the immobilizer. Nothing with either. Since I needed to buy a flywheel puller I added a new coil at $10 because I realized I had no spare Piaggio coil and it would be a good spare to have. I put the new coil in and nothing. I tested the pick up and it gave me the right resistance but I got no voltage from it, spacing was right on. I pulled the stator and the spot on the flywheel had some rust and the pick up had a spot in the center that I wasn't able to sand out. I tested the magnet, it held a 19mm wrench so it was good. I followed Brents stator/pickup testing video, the manual has a series of tests and all was good but the pick up voltage. I poured over the wiring diagram and allows good. I of course like a crazy person checked all of this multiple times. When I read posts about people that buy new parts and throw them at a scooter hoping to fix them I always wince and say be methodical and test to pin point your problem. I finally reluctantly ordered a new stator convinced it had to be that. Theold one was in pretty good shape: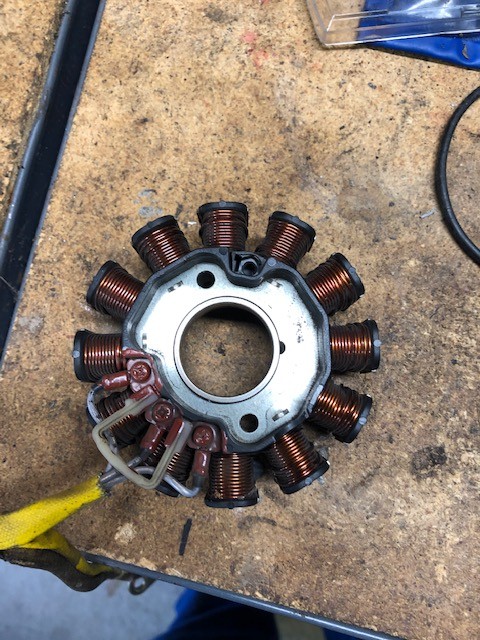 No bad coils or loose wires. Time to get the front lock worked out and clean the fuel system. Any guesses on the sludge in the gear box would be appreciated. I will keep everyone posted as work progresses.